To newcomers of this blog, this is a semi-regular feature on my blog. I have no set date on when these posts will go up. It all depends on how much I read and how good the books are that I read. Lately, I have been picking good books so it's been good reading times for me. My spreadsheet is getting a workout!
The Lost Crown by Sarah Miller (Atheneum, 2011)
My blurb: So confession, despite the fact that my degrees are focused on American history and my personal interest is in British history, I am also very interested in Russian history. Specifically that of the last czar Nicholas II and his family. This is a book told from the different perspectives of his four daughters and it's so incredibly sad because they were all so very young when they were killed.
Popular by Maya Van Wagenen (Dutton Books for Young Readers, 2014)
My blurb: I was drawn to this book because of the cover and I never would have expected it to be written by a 15 year old because it's so very well done. It's non fiction first of all and Maya writes about her experiences going from not noticed at all in school to becoming one of the friendliest and popular girls in school simply by following rules from a 1950s teen self help book. Each chapter is based on a chapter in that 50s book from skin care to posture to clothing. It's a great read for any age.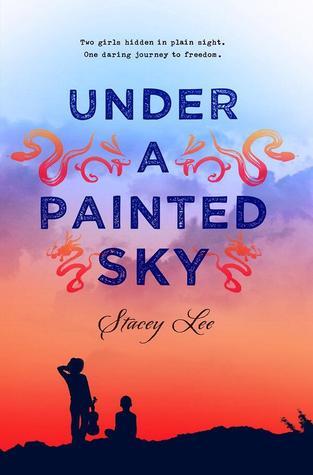 Under a Painted Sky by Stacey Lee (G.P. Putnam's Sons Books for Young Readers, 2015)
My blog: First off my attempts at reading POC authors this year has gone horrible. I'm not really sure if I'm unconsciously choosing white authors or if that's just what is really dominating the shelves but this book was only the 4th by a POC author for me this year. That being so it's absolutely fantastic. A historical YA about two POC characters (an Asian girl and an African-American girl) out in the wild west? Yes please.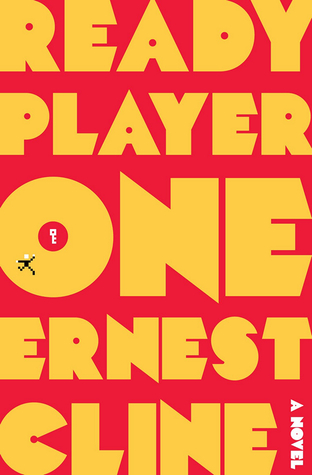 Ready Player One by Ernest Cline (Random House, 2011)
My blurb: I talked a bit about this already on the blog but I had a BLAST reading this book. My "book club" decided to read it and I'm really glad because it's been recommended me for a while and I kept putting it aside. Basically if you grew up in the 80s and know a lot about pop culture this is the book for you. It was so fun reading it too! Granted some of it seems a bit like name dropping at times and how many references can the author cram in a passage. But overall it's really fun and I'm looking forward to the movie directed by Spielberg in a few years.
Mist of Midnight by Sandra Byrd (Howard Books, 2015)
My blurb: Here's a good gothic mystery where I refused to flip to the end to figure out everything. Do you know how hard that was for me? Which served me well because I honestly had no idea how everything was going to work itself out and was pleasantly pleased with how it all did. Byrd's books are always enjoying to read and this one is no exception.
Recipe for Disaster by Stacey Ballis (Berkely, 2015)
My blurb: I love books about food. Seriously, there is nothing better than eating food and reading a story about food at the same time. And Stacey Ballis' books always have so much of it in there PLUS a good story to boot. This one even throws in some HGTV home remodeling as well. I learned how to make good roasted chicken thanks to this book. And there are recipes. It's a winner.
That's what I've been reading. What good books have YOU been reading lately?