I have a bad habit of being recommended things by friends and not immediately following up on them only to find out later, they were right. You see, it's not that I don't trust my friends. It's more to do with TIME. There are so many things that I'm discovering on my own that when a friends lends you a book or movie, you're like….oh thanks, I'll get to this later. And sometimes later never happens. But then there are times when you just suck it up, make the time and you actually give in to the recommendation. That's when you find out…HOLY CRAP. YOU WERE SO RIGHT ABOUT THIS. I SHOULD LISTEN TO YOU ALL THE TIME!
The thing with being public about your interests is that your friends who know you well have pretty much figured out what you like and what you don't. I have gotten the reputation of liking a lot of geek things that most girls I hang around with refuse to touch or if they do, don't understand it. That being said, a lot of my guy friends have constantly given me tips on things they liked that they think I would enjoy. This ranges from books to TV shows to tabletop games to video games to food and beer. Sometimes I don't take the advice because I'm a bit wary of it. And then they prove me wrong.
I'll give three examples of recommendations from friends.
Friend #1 recommended me to read the book Ready Player One insisting that I would enjoy it very much.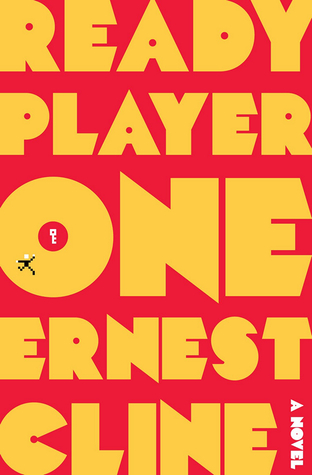 Well, have you seen my TBR pile? Plus I work in a library! There are so many books I'm trying to read already that to add another book that I wasn't intentionally going to read and that I didn't discover myself seems a bit daunting. I'm ashamed to say that I accepted the book, kept it for a few weeks (months?) and returned it without reading it. I just didn't have the time or interest at the moment. I felt like a horrible friend but….so many books so little time? But then several months later, I heard news that Steven Spielberg would be directing the movie. And my "book club" decided to read it. So I finally gave in. And guess what? I loved it. One of the most fun books ever. Seriously it was so awesome I didn't want to stop reading.
I should have listened to Friend #1. Their next recommendation I should take: to read Jonathan Strange and Mr. Norrell.
Friend #2 told me I needed to watch Pacific Rim.
I was told that I would enjoy this movie a lot and it was not like Transformers meets Battleship at all which is what the trailers made it look to be. They had claimed it to be one of their favorite movies ever and I needed to go see it. I was like….um no? It looks stupid. Plus no one in the cast I'm a fan of and I've never seen any of the director's other movies. *Yawn*. But then I kept getting ragged on so I finally gave in.
This is the post on Facebook I wrote the day after I saw it.
So to everyone who said to me "Deborah, why aren't you seeing Pacific Rim? It has everything you like in a movie! And you just lost your awesome, geek and Asian cards with your lame excuses!", I am officially eating a big fat crow right now. Pacific Rim was quite awesome.

Reasons why it was awesome

10) There was an Asian girl with blue hair! And the young version of herself looked like me growing up.
9) Lack of a romance was a major plus. And no forced kissing that comes out of nowhere. WOOT.
8) While the trailers didn't do anything for me, I bought the storyline. And got quite invested in the actual story.
7) Humor from scientists. Very welcome. The scene where they shake hands (you know the one) brought well written comic relief.
6) Idris Elba is the mother effin man.
5) Awesome special effects and sound. Much better than Man of Steel.
4) Fight scenes were quite good. Again better than Man of Steel. Heck everything about this movie was better than Man of Steel.
3) There's a dog!
2) Nothing to do with the movie, but the Alamo Drafthouse in Ashburn is effing awesome. BEST place to see a movie. Best popcorn ever. Unless I absolutely have to, I am never seeing going to another movie theater again.
And the top reason for why I liked this movie?

1) When Gipsy is falling from a fight in space, they pull out a sword!!!!!!!!! I literally turned to (Friend #2) with a huge grin of glee on my face. That was the turning point for me. (It's because I like swords) The rest of the movie, I was on the edge of my seat.

Well done del Toro. Well done. I would like to see more of the story fleshed out. Prequels would be most appreciated.

I now reclaim back all my cards. And if you want to talk about it with me in person or online, I will gladly share in fanboy/fangirl appreciation.
Yep I should have listened to Friend #2. Their next recommendation for me: to read Slaughterhouse Five.
Now Friend #3, I've actually been pretty good about taking their recommendations. And I've actually talked about some of them on this blog like Lizzie Bennet Diaries or (500) Days of Summer. However the one recommendation I was slowest to take was to watch Doctor Who.
Why would I want to watch a silly show about a guy played by different actors that travels through time and space? It looks dumb. And cheesy. And confusing. There are too many episodes. I can't get invested in this right now.
Hah. hahahahahaa. Yeah these were all my lame excuses. We all know how much I love the show now. Like freakishly addicted to the show and the universe and everything. I binged watched all the episodes that were on Netflix and Amazon Prime in a few months like WHOA.
Yep, I should have listened to Friend #3 right from the beginning. Their next recommendation: to watch What If.
The moral of this long story is that my friends obviously know my tastes. And I should listen to them more.
Feel smug my friends. Know that you were right.