2015 was a stellar year for reading. It was the first year that I filled out a reading spreadsheet and I'm so glad that I did. I realize that not everyone is as gung ho about keeping track about what they read (and into so much detail) but I am.
Books read: 221
Ebooks read: 4
Source of books: 96% from library
I did notice several habits about my reading. I didn't intentionally change any of my reading habits this year, instead choosing to see what I naturally gravitate toward. 96% of the books I read were from the library so that means I didn't really buy any books this year or read any of my own personal books.
12% non fiction (This is more than I've ever read in a year)
24% YA or MG
13% male (Again, more than I've ever read in a year)
8 books by POC authors
Now that final stat really disturbs me. Because a large number of my books were Christian fiction, this means that the majority of the books I read are written by white, female authors. That genre is almost exclusively written by that demographic because that is who their reading audience is. And unfortunately those readers seem to want to read that what they know and therefore there is almost no diversity in that market. Many of these books feature smiling happy white women or white couples on the cover. I've resigned to the fact that the market isn't going to change. But I can make a change about what I read.
Not in any order, here are the top 10 books I read in 2015. I recommend any and all of these.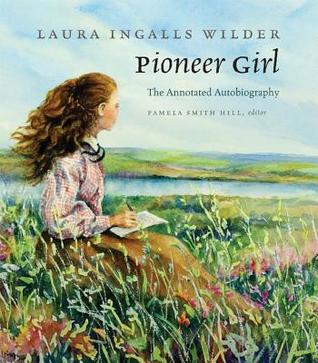 Pioneer Girl: The Annotated Autobiography by Laura Ingalls Wilder, Pamela Smith Hill, editor (South Dakota State Historical Society, 2014)
My blurb: Well this book just destroyed my childhood. So it's Wilder's REAL autobiography as the Little House series was a) mainly written by her daughter Rose and b) heavily fictionalized plus the editor's commentary on the sides chock full of facts and trivia. Like I said, my childhood is now ruined because I found out things like (SPOILERS) Jack, the brindle bulldog, never went to Plum Creek and onward with the family or the fact there was an extra family who lived with the Ingalls family during The Long Winter and she just chose not to add them in. It's a great long read but be prepared to be like WTH.
Burma Chronicles by Guy Delisle (Drawn and Quarterly, 2008)
My blurb: This book is fantastic for so many reasons. 1) I'm half Burmese so WOOT. 2) It's a graphic novel. 3) The author is French so it's not from an American POV. 4) It's like a travelogue and a memoir in one. 5) It's a very enjoyable read. Once you get started you don't want to stop. 5) Also parents, especially dads will like it. I borrowed Delisle's other books about living in China and North Korea because this one was just so darn good.
The Life Intended by Kristin Harmel (Gallery Books, 2015)
My blurb: So the funny thing about this book is that it's really not one of my favorite books from this author. I felt the main character to be a bit whiny and I really wish she would have just TOLD her feelings instead of hiding them or assuming that people would just understand them. But what made this book stand out is that the overall plot is something I've always imagined "what if" to myself and it filled out the technical holes I always wondered in that situation. If you got transported into another version of yourself, how would you know everything in that life and still be aware of your real life?
The Accidental Empress by Allison Pataki (Howard Books, 2015)
My blurb: I didn't know anything about Elisabeth or Sissi, the Austrian empress before this book but after reading it, I'm now like MUST FIND OUT EVERYTHING. This is a wonderfully written historical fiction. It's lush with detail and I really felt transported into the story. I'm really not sure why this book is published with a Christian publisher as there's nothing that stands out as being really Christian (which is fine for me but I know problematic for others). Pataki's last book (The Traitor's Wife) was outstanding as well and I cannot wait for her next one.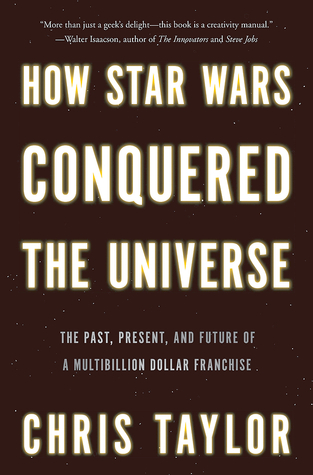 How Star Wars Conquered the Universe by Chris Taylor (Basic Books, 2014)
My blurb: The cover isn't amazing but if you're a huge Star Wars fan, then this book is going to be one of the most fun reads you'll have this year. It gives a history of the franchise but not in a chronological order. Taylor focuses on different aspects of the movie making process as well as reactions and opinions. You can tell he's a fan but he's doesn't shy on criticizing when it needs it. Almost every little thing I personally like that deals with the franchise (both good and bad) gets a shout out. To be honest, it makes me really want to go back and watch all the movies and TV shows and read some of the books to prepare for The Force Awakens in December. I highly recommend this one.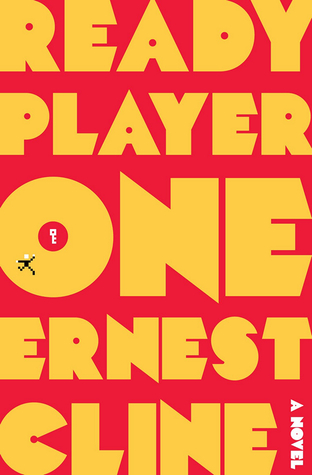 Ready Player One by Ernest Cline (Random House, 2011)
My blurb: I talked a bit about this already on the blog but I had a BLAST reading this book. My "book club" decided to read it and I'm really glad because it's been recommended me for a while and I kept putting it aside. Basically if you grew up in the 80s and know a lot about pop culture this is the book for you. It was so fun reading it too! Granted some of it seems a bit like name dropping at times and how many references can the author cram in a passage. But overall it's really fun and I'm looking forward to the movie directed by Spielberg in a few years.
The Fangirl's Guide to the Galaxy by Sam Maggs (Quirk Books, 2015)
My blurb: This book is the handbook of my life. Seriously, if you ever wanted to understand my interests better, please pick up this book. It doesn't matter if you are male or female, young or old. All the things I like that are geeky are in this book. All the things I want to like but haven't had the chance to are in this book. It's written in a fun way and well…I'm just geeking out right now thinking about it.
We Should Hang Out Sometime by Josh Sundquist (Little Brown Books for Young Readers, 2014)
My blurb:
I realize I normally don't write reviews on here, but this really was one of the best books I have read this year. I could not stop laughing while reading this book. I also developed a major crush on the author while reading. Alas it was not meant to be. This was by far the best memoir I read this year. If you are someone who grew up in Christian youth group, you'll get this book as well.
Come Rain or Come Shine by Jan Karon (GP Putnam's Sons, 2015)
My blurb: First, I'm only going to recommend this book if you read the rest of the books in the Mitford series. I can't say you'll enjoy it as much if you didn't read the others. That being said, if this book is the FINAL book in the series, then it goes out with a wonderful bang. Everything I loved about everyone in this series happens and it's a wonderful way to wrap things up. I came away highly satisfied and, as always with a Mitford novel, highly comforted.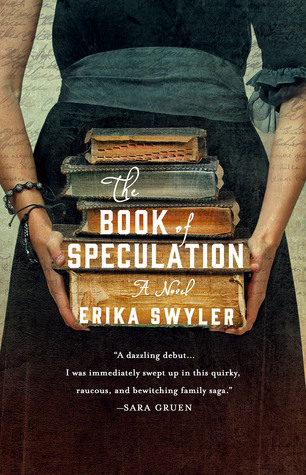 The Book of Speculation by Erika Swyler (St. Martin's Press, 2015)
My blurb: I normally wouldn't have picked up this book had it not been a recommendation from Book Riot as it falls out of my normal gravitational pull. But I'm really glad I did. It's a book about books. And librarians. And a mystery. And I personally like the deckle edged pages that come with it because I feel it adds to the story. It's beautifully written.
I'll talk about 2016 reading goals in an upcoming post. Yes, a spreadsheet has happened again.