To newcomers of this blog, this is a semi-regular feature on my blog. I have no set date on when these posts will go up. It all depends on how much I read and how good the books are that I read. Lately, I have been picking good books so it's been good reading times for me. I'm now standing at 211 out of 225 books read for my 2014 goal with about 3 weeks left to go!
The Regal Rules for Girls by Jerramy Fine (Berkley Trade, 2012)
My blurb: Prince Harry is still up for grabs and this book showed me how to get him. No, but seriously as an Anglophile and very interested in the Royals, this book gave a great insight to what it's like to learn to BE British. It's sort of like an etiquette book but not as proper or formal. I highly doubt it will happen to be but still very fun to read.
Pioneer Girl by Bich Minh Nguyen (Viking Adult, 2014)
My blurb: It's like the story of my life! Being the daughter of Asian immigrants and reading Little House on the Prairie! This story gives a "what if" to the story of Rose, Laura Ingalls Wilder's daughter as well as the daughter of Vietnamese immigrants. It really was like reading a story about me.
The Walking Dead: Volume 1: Days Gone Bye by Robert Kirkman and Tony Moore (Image Comics, 2006)
My blurb: I've been watching the show for several years and finally decided to cave and read the comics since we have all of them at the library. I've been reading one a week. And they are quite different from the TV show. I keep expecting Daryl to show up even though I know he never will. Characters are totally different and there are some changes in the plot. But otherwise it's still really good and I'm enjoying it.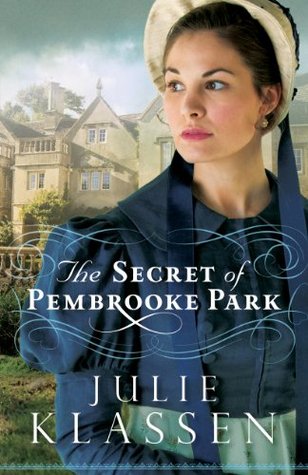 The Secret of Pembrooke Park by Julie Klassen (Bethany House, 2014)
My blurb: I'm a huge Julie Klassen fan. (I was even published as a blurb in one of her books!) Her stories are set in the Austen time period. This is her best. It's like Northanger Abbey, the gothic mystery romance. I honestly had no idea what was going to happen until the end. It's rich and descriptive as well as a darn good story.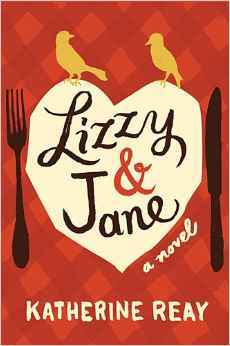 Lizzy & Jane by Katherine Reay (Thomas Nelson, 2014)
My blurb: Food and Jane Austen references and a sister story? Yes please. LOTS of food. Two sisters who have grown apart reunite due to cancer. It's not a retelling of Pride and Prejudice which I had been a little worried about but instead it just talks about Austen a lot. It is a cancer story, so there's that in here but I thought it was portrayed very realistically. I really loved all the characters as they are flawed and not perfect and never become so. Also interracial marriages. FTW.
Neil Patrick Harris: Choose You Own Autobiography by Neil Patrick Harris (Crown Archetype, 2014)
My blurb: I've been waiting for this one for a while. I mean it's NPH and a Choose Your Own Adventure book. I however did the thing where I just read it straight through. I know. But you really can flip around and choose NPH's destiny. It's an extremely funny book as well as very enlightening as to what went into the real Doogie Howser/Barney Stinson's life. I don't normally read celeb memoirs but this one was extremely well done.
That's what I've been reading. What good books have YOU been reading lately?