To new comers of this blog, this is a semi-regular feature on my blog. I have no set date on when these posts will go up. It all depends on how much I read and how good the books are that I read. Lately, I have been picking good books so it's been good reading times for me. I'm now standing at 159 out of 225 books read for my 2014 goal with about 2.5 months left to go!
The Legend of Sheba: Rise of a Queen by Tosca Lee (Howard, 2014)
My blurb: As far as I can remember, the Queen of Sheba gets a blip of a mention in Sunday School but I don't know that much about her other than she came to visit King Solomon and they had a lot of wise talks. This book takes her character and creates a whole story for her that is incredible. You can tell there was a lot of historical research that went into the book. Tired of safe fiction coming from the Christian fiction publishers? This one has lots of sex. Good stuff. Heh.
An Accidental Life by Pamela Binnings Ewen (B&H, 2013)
My blurb: This book is about woman lawyers and abortion. But lest you think it's a preachy pro-life book, it actually isn't. It's more about the legal issues surrounding the pro-life/choice debate and makes for a very compelling read.

Miracle in a Dry Season by Sarah Loudin Thomas (Bethany House, 2014)
My blurb: To sum up this word in just a few words: West Virginia and food. Seriously there is a ton of food in this book. And the best part is that one of the characters has the gift of making more food come. But people think she's a witch! Like I said…..West Virginia.

Somewhere Safe with Somebody Good by Jan Karon (Putnam Adult, 2014)
My blurb: I LOVED this book. I've read all the Mitford books and this one was just like going home again. You know how when some authors go back to their most popular books and they just cannot recreate the magic? Not this time. Everything and everyone was there. I also haven't laughed so much while reading a story in a long time. This is wonderful comfort reading. I don't know if there will be more books but even if there isn't, this was a joy to read

Blur by Steven James (Skyscape, 2014)
My blurb: Confession: Even though I LOVE Steven James's books, I nearly avoided this one because it wasn't published by a mainstream publisher. (I'm snobby about that.) I'm glad that I went against my normal way of thinking because this was a really great read. It's a YA suspense with some paranormal elements and it is GOOD. James writes the story from a first person teenage boy's POV and I believed it.

The Miracle Thief by Iris Anthony (Sourcebooks Landmark, 2014)
My blurb: This book is an amazing historical fiction read set during France during the 900s which is a time period you don't see a lot of these days in books. Stuff about miracles and witches and nuns and royalty. All good stuff. Also even though I know what the word means, this was the first time I've actually seen the word "palfrey" used in a book and multiples times at that.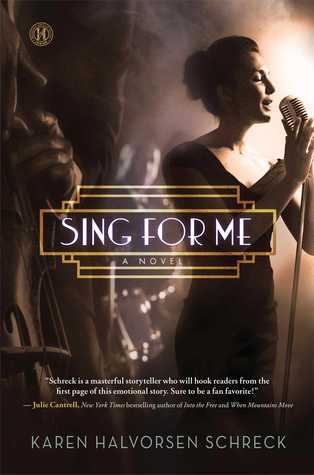 Sing for Me by Karen Halvorsen Schreck (Howard, 2014)
My blurb: Interracial relationships! Jazz music! Immigrants! The 1930s during the Depression! This book was fantastic. There is a serious lack of interracial couples in Christian fiction so I'm really glad that this book happened. Lots of soul in this one.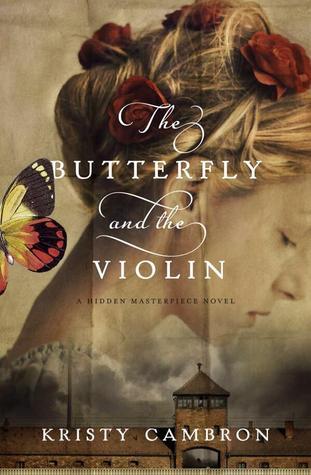 The Butterfly and the Violin by Kristy Cambron (Thomas Nelson, 2014)
My blurb: Not your typical WWII Christian fiction book. It doesn't romanticize the time period at all. But if you have a love of music and European history, you will definitely enjoy this book. Out of the box.

Overwhelmed: Winning the War Against Worry by Perry Noble (Tyndale, 2014)
My blurb: We all know I worry a lot. And how I'm really trying not to. I've watched sermons from Noble's teachings online and I've read excerpts from this book in an online devotional and really liked his style of teaching. I basically devoured this book in a day. There's a lot of what goes through my mind in this book and he really touches at the heart of the manner. I don't read a ton of non fiction normally but this is one that I needed and definitely recommend.
That's what I've been reading. What good books have YOU been reading lately?