To newcomers of this blog, this is a semi-regular feature on my blog. I have no set date on when these posts will go up. It all depends on how much I read and how good the books are that I read. Lately, I have been picking good books so it's been good reading times for me. My spreadsheet is getting a workout!
So…I read a lot since the last time I did this…
Stephen Biesty's Cross-Sections Castle by Stephen Biesty and Richard Platt (DK Pub, 1994)
My blurb: This has been one of my favorite books since I was a kid. It' one of those books that explains every single feature of the castle. Kind of like a where's waldo with historical facts. You can usually find someone pooping. There's a spy to find in every page as well as a couple making out in weird places. Incredible detail to keep you occupied for hours.
Esther: Royal Beauty by Angela Hunt (Bethany House, 2015)
My blurb: In all honesty, I feel that Esther is an extremely played out story from the Bible. There's only so many different ways you can tell this story without a been there, done that feeling. But I have always loved Angela Hunt's books and I know she does her research very well. It's a good and not safe adaptation (spoilers: they have sex! there are eunuchs!) that is both consistent with Scripture, historical fact, and breathes life into a very old familiar story.
Home of the Braised by Julie Hyzy (Berkley, 2014)
My blurb: I haven't been reading cozy mysteries in a long time but I picked this one up and it made me question why I stopped. SO MUCH FOOD in this one plus it's set in the DC area so I knew exactly where everything was taking place. It's a fun mystery and even though it's right in the middle of the series, I didn't feel lost at all. Did I mention food?
Absolutely truly by Heather Vogel Frederick (Simon & Schuster Books for Young Readers, 2014)
My blurb: I felt absolutely cozy after reading this. I'm a big fan of the author's previous book series (The Mother-Daughter Book Club) so I was delighted to find out she had a new one. It takes place in a small town, with a big family, and there are BOOKS and a mystery. The main character is a delightful young teen girl who I feel is a good role model for that age group. Very fun and I look forward to more books.
Unfriending My Ex by Kim Stolz (Scribner, 2014)
My blurb: I got this from the library on a whim and it turned out to be a really good read. Kim Stolz was on America's Next Top Model and she wrote a pretty darn good book about social media usage. Despite the fact that she uses an iPhone and not an Android, I could very much relate to her stories about being glued to her phone, Facebook, Twitter, etc. Not that I feel any need to cut myself off cold turkey after reading this but it's a very amusing, engaging and informative read. I laughed a lot.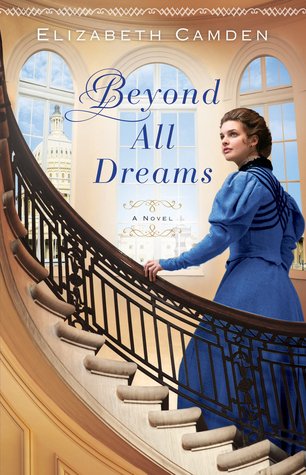 Beyond All Dreams by Elizabeth Camden (Bethany House, 2015)
My blurb: This book takes place in the Library of Congress and it's about a female librarian. HELLO YOU HAD ME AT LIBRARY. There's also a mystery and slight romance. It's actually the best book I think the author has written.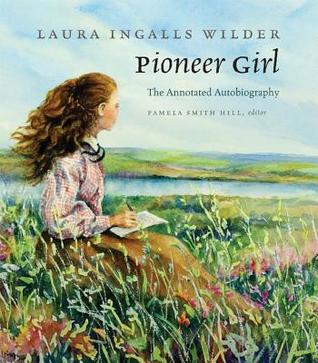 Pioneer Girl: The Annotated Autobiography by Laura Ingalls Wilder and Pamela Smith Hill (editor)
My blurb: Well this book just destroyed my childhood. So it's Wilder's REAL autobiography as the Little House series was a) mainly written by her daughter Rose and b) heavily fictionalized plus the editor's commentary on the sides chock full of facts and trivia. Like I said, my childhood is now ruined because I found out things like (SPOILERS) Jack, the brindle bulldog, never went to Plum Creek and onward with the family or the fact there was an extra family who lived with the Ingalls family during The Long Winter and she just chose not to add them in. It's a great long read but be prepared to be like WTH.
I Never Knew That About New York by Christopher Winn (Plume, 2014)
My blurb: I've been to NYC three times and after reading this book, I want to go again. TONS of interesting facts about all the places and buildings that I'm sure even locals don't know. Also a great walking tour book.
We Can Work It Out by Elizabeth Eulberg (Point, 2015)
My blurb: It's a YA book where all the characters love the Beatles? It's the best book ever! So much Beatles in this book! But also a lot about friendship and dating and priorities. It's actually a really good book for teen girls about how to put things in perspective during the high school years as well as even when you're a 30-something adult. And did I mention Beatles?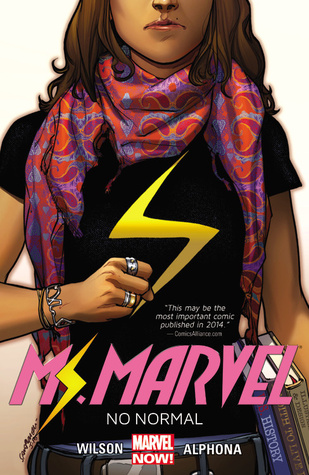 Ms. Marvel Vol 1.: No Normal by G. Willow Wilson (Marvel, 2014)
My blurb: I've been hearing lots of good things about this new comic series and I'm glad I finally decided to read the first one. It's different as the main character is a teenage Pakistani American who is also Muslim. Quite different from your normal comic book heroine. But she now has the powers of Ms. Marvel and it's a really good look at her trying to fit in, trying to get her parents to understand her, and trying to use her powers for good. Really good artwork too.
Unrequited by Lisa A. Phillips (Harper, 2015)
My blurb: Ah this book was the story of my life. It was actually quite sad, scary, and refreshing all at the same time to know that it wasn't just me that went through a lot of this stuff. And the fact that society looks differently at when it happens to men vs women. Also, I felt this to be much more relatable than a lot of Christian advice given on the same subject. Highly recommended.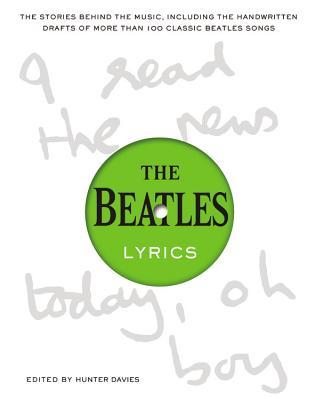 The Beatles Lyrics by Hunter Davies,editor  (Little, Brown & Company, 2014)
My blurb: This is all about the stories behind all the songs the Beatles wrote by their only official autobiographer. When you think about it, they were only in their 20s when they wrote all these songs. Lots of people try to over analyze them for hidden meanings but this book just tells the stories of what caused the inspirations for them. You can also see the handwritten lyrics for some of the songs, many of which the original copies will sell for hundreds of thousands of dollars or even more. The author and I seem to disagree on what makes a good song but oh well. Plus it ties in to my next Beatles album post which will be next week.
That's what I've been reading. What good books have YOU been reading lately?